You are soldiers in an elite squad formed by the organization trying to save the world.
Ebullition LBVR is a high fidelity horror multiplayer shooter, designed for Virtual Reality Arcade, that means players can start playing within seconds. This game is designed to be simple to play and without learning curve, so players can start having fun right away, even if they are not a gamer.
| | |
| --- | --- |
| Genre | Arcade |
| Aantal spelers | 1 tot 4 spelers |
| Spelduur | Onbeperkt |
| VR Gear | VR Controller |
| Leeftijd | Alle leeftijden (8+) |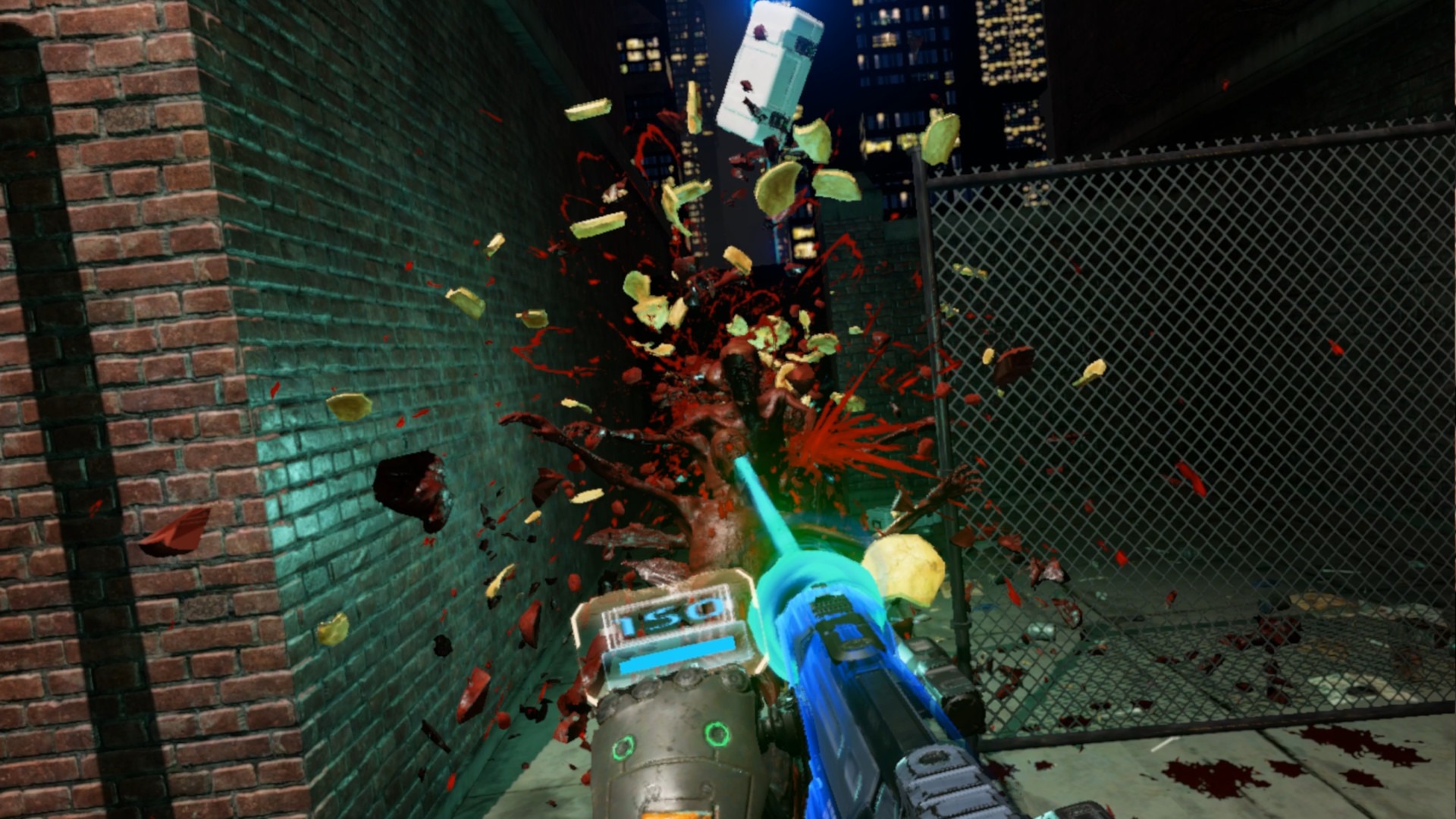 Dedicated server is used for multiplayer NOT Peer to Peer(P2P) to ensure the best connectivity possible.
Fast multiplayer auto matching with local arcade players or online players from other arcades
Simple and intuitive reloading, just point the gun down and get back in the action
No difficulty to learn movement input, no motion sickness, great for beginners
RESERVEER DIRECT
Durf jij het aan?