SPRINT VECTOR is a multiplayer adrenaline platformer that merges the physical thrill of athletic competition with the unhinged energy of a crazy game show. Players run, jump, climb, fling, and fly at breakneck speeds through this adrenaline platformer that completely redefines VR locomotion technology.
| | |
| --- | --- |
| Genre | Arcade |
| Aantal spelers | 1 speler (single player) |
| Spelduur | Onbeperkt |
| VR Gear | VR Controller |
| Leeftijd | Alle leeftijden (12+) |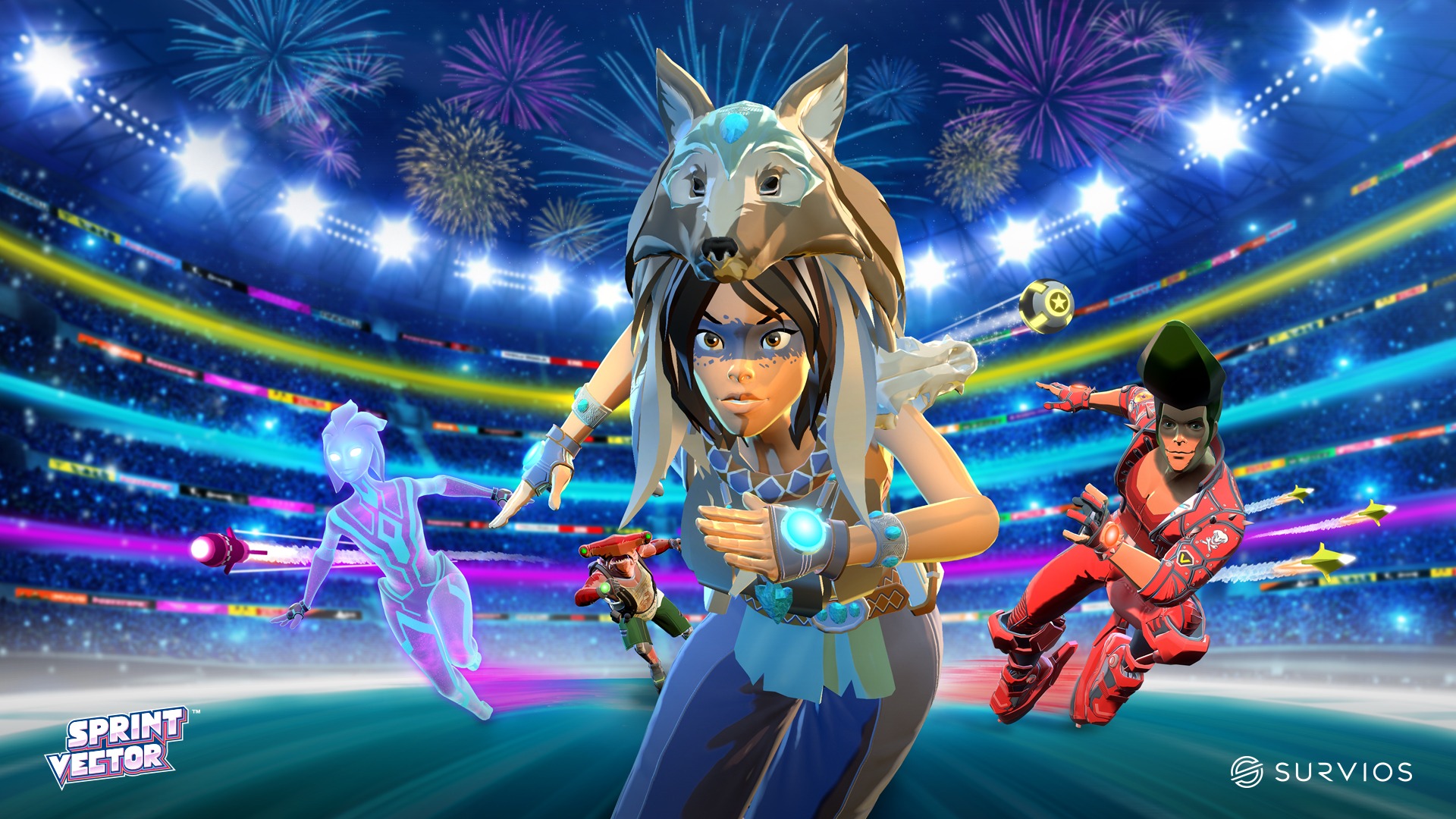 Achieve leaderboard glory through solo time trials or go head-to-head in thrilling multiplayer races.
The Fluid Locomotion System™ enables you to achieve incredible speeds and superhuman feats with no physical discomfort.
Fly through colorful, bombastic space-punk worlds filled with danger and secret shortcuts.
Take aim with weapon attacks and power-up items to sabotage the competition or clear a path to victory
RESERVEER DIRECT
Durf jij het aan?